Testimonials

Brian Peters
[+] Click here to view more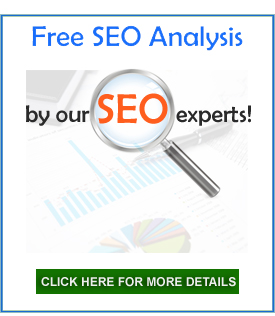 SEO
Search Engine Marketing will increase your company's online presence through comprehensive online marketing campaigns, targeted search engine optimization, and highly managed internet marketing promotions. A search engine marketing campaign will encompass several procedures and factors to make it successful


We do Setup PPC(Pay per click with google)
Organic SEO
SEM(Search engine marketing)

Search Engine Optimization (SEO) is often considered the most technical and complicated task of making web presence in search engines, especially in Google. SEO can be defined as the action of optimizing web pages in order to make them more search engine friendly, thus getting higher rankings in search results.

The SEO process is complicated and time consuming. After you upload your site, search engine bots or spiders will crawl your site. It may take 2 weeks to 2 months to visit search engine spiders visit your site. After they crawl your pages, they will index your content in their giant database, from where it can later be retrieved from search engines by various keywords that you optimized.

One of the basic truths in SEO is that it is an ongoing process depends on a broad range of search engine algorithm factors. One won't see immediate change in search engines with its optimized keywords within short period of time rather it takes more than 2 months in general. However, as per Google webmaster guideline, another fact is that your website may not get indexed with all your desired optimized keywords but if it is optimized wisely you will find that your website will be found most of your optimized keywords from search engines. This is why we encourage you to update your contents a bit at least weekly since search engines loves to index updates and changes fast and therefore your site will get rank better in search engine with your preferred keywords. And this will make sure more natural traffic to your website and off course will lead to more sales from your website.

So, the choice is yours. SEO depends upon your plan and budget. If you want to dominate search engine with your hot keywords, there is no other way left for continuous updates. There are bunch of good sites that updates their sites daily and getting thousands of natural traffics daily and converting them into sales. In addition, they are building back links outside own websites. Back links, are another area of creating search engine presence, is also very crucial for external SEO. Our SEO efforts are influenced by your budget and time. Generally, most of our clients demand internal SEO (the SEO within website).

Ok. In a very nutshell, SEO is a continuous process and following 3 are most important to get Opitimum advantages:

• Inner optimization: This is basic or ABC of SEO- How well structured your website is with your desired keywords? Most of our customers stick to this due to budget.

• Daily/weekly updates with your desired keywords: Mostly ignored by newcomers. Top websites are successful due to this strategy. Just imagine, what if you publish 30 articles a month with your desired top 30 keywords! We can give you this service with a monthly fee. The fee is subject to be influenced by your quantity of updates per month.

• Outer Optimization: creating back links (How many other websites contain links to your website) by participating outer blogs, articles, and rss feeds etc.

How to check your website is indexed or not? For Google, type site:yourdomain.com that will let you know whether your website get indexed or not whereas type linkdomain:yourdomain.com in yahoo.
Back to Home