Testimonials

Brian Peters
[+] Click here to view more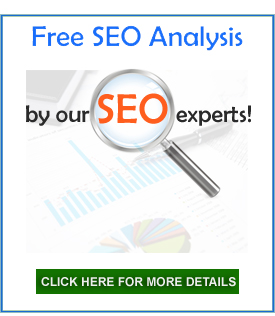 SEO/Web Design
Affordable Dallas SEO Services

Be Found!!! Get your website to the top of the search engines with our SEO Services.

Are you looking for a Dallas SEO Company. Well, you've come to the right place. Call us today at (469) 878-3479 or request a free quote to learn more about our Dallas SEO services.

Get Started Now »


Search Engine Optimization (SEO) - Improve Your Search Rankings

Research has shown that more than 85% of Internet users search for products, services and information by utilizing the search engines. Every day we hear more and more about the need for search engine optimization (SEO) and search engine marketing (SEM) and its importance for an online business. A successful online business must measure how well their company's website will peform in the search engines and how their site will influence visitors to buy. We can help individuals and companies in the Dallas and Fort Worth, Texas metroplex do just that.

Local Online Marketing - Boost Your Local Visibility On the Web

There are hundreds of places you need to market your business online. We put you there. We make sure that your business information is accurate and up to date for Google Places, Yahoo Local and Bing Local. In addition, we make sure that your business can be found in hundred of additional local directories.

We all use Facebook, Twitter and YP.com. But is your business there? We make sure it is.

Call Now!

(469) 878-3479

Paid Search - Get Leads Quickly

When you need results right away Paid Search is the way to go. From the time you sign up to the time you start seeing customers can be a matter of days. Intrigue It Solutions monitors your campaign so that we can focus on those searchers looking for your products or expertise. We think you should get customers not just traffic.

Call For a Free Quote!

(469) 878-3479

Web Design

Our small business website designers build professional websites that represent your business in the best possible way. We also know that having a website that cannot be found provides little value so our search engine experts can help you achieve rankings on popular search engines. If you need a new website or just a makeover of an existing website please call us.


webdesign Dallas, Dallas webdesign company, webdesign Richardson, Richardson webdesign company, webdesign Plano, Richardson webdesign company, webdesign mesquite, mesquite webdesign company, seo company in dallas, dallas seo company, seo company in North Dallas, North Dallas seo company, seo company in Richardson, Richardson seo company, seo company in Plano, Plano seo company, seo company in mesquite, mesquite seo company
Back to Home